A door to open
Many stories to tell
We want to tell stories that intrigue us, excite us, disconcert us. Current, outrageous, surprising stories. We want to create surprising worlds. Image relations, interlaces, situations that you never thought to live. Bringing interesting, original, authentic characters to life. Investigating the complexity of human nature, made of lights and shadows. Looking for that truth which holds all the stories that are worth telling.
Mission
Overall Strategy
Drama series, film, docu-drama, factual and comedy.
We are open to co-productions, collaborations or investments in new projects.
Our calling is international, mainly focused on the Europe and Latam markets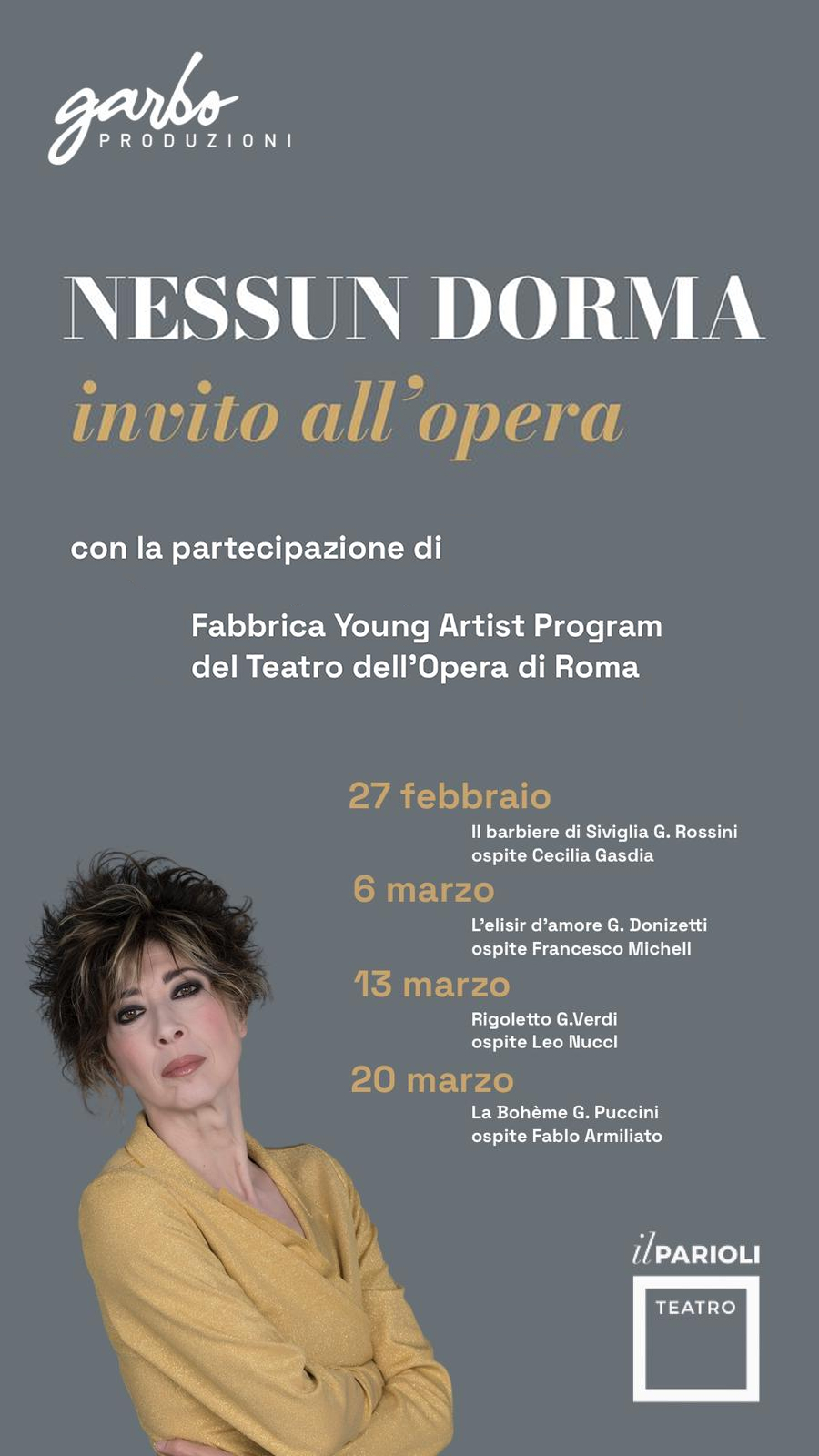 "Nessun dorma, invito all'opera" celebra le opere italiane più amate dal grande pubblico. Al Parioli sotto forma di racconto teatrale. Veronica...
read more